A considerable look at the free sexual life
Book: Libertins Belgium - Couples clubs, SM private parties, Eyes Wide Shut, BDSM, the paradise of sex.
Even if it is almost impossible to do it better in one's own country - on an international level, that's the way to go. That's how the absolute "Eyes Wide Shut" top event has been around for quite some time. To be there, however, costs a bunch of money. Depending on how you look at it, you may find it costly, but compared to what you get for your money, it is certainly not exorbitantly expensive. Organizer of these events is Castleevents, which understands itself like no other supplier as "dealers in class and quality". The Swiss, like no one else, are able to offer the "most exclusive party pleasure in the world of lived sensuality" in the palaces of world-famous cities such as Paris, Geneva or Florence. And just like their clocks and their banking system, the Swiss do not do half measures here either. In the immediate vicinity of the chosen location, everything is extremely discreet. At the same time, an efficient strength of the organizer reveals itself: a large number of employees work according to a sophisticated concept and an impressive technical and logistic equipment transforms the chosen location into a dream. The goal: a sophisticated erotic party at the highest level. Castle Events attaches great importance to quality control in all its details. This begins with the identity verification of couples or women applying for membership. (You must pay about 250 euros per year per couple, in addition to the cost of attending one of the four events per year - men without women are NOT allowed to attend). During each party both the own work (is everything perfect?) and the guests are supervised (in case someone prepares not to comply with the pre-signed agreements, he / she will be reproved of the event immediately).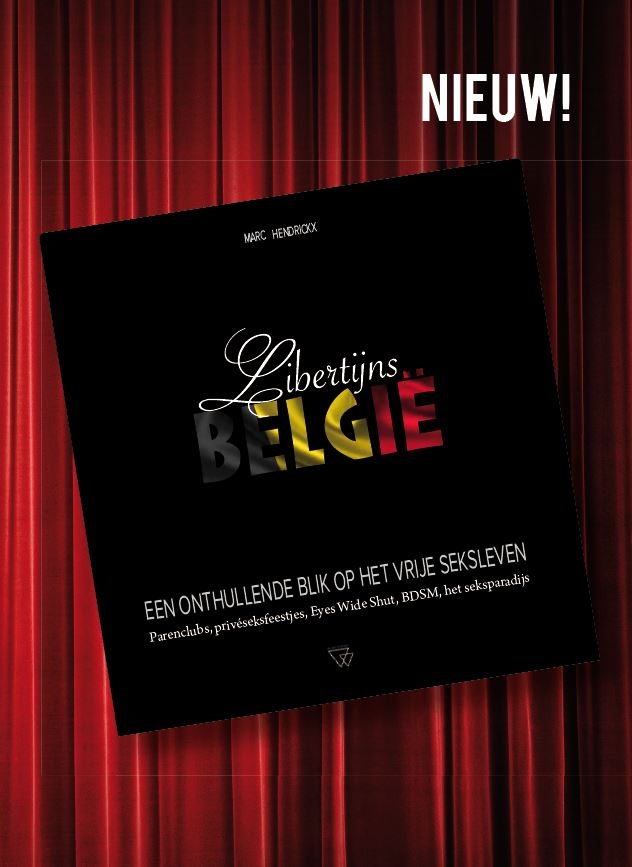 Also, before and after each event, all participants are expected to strictly adhere to the requirements for discretion and respectful communication. A Belgian couple, Castleevents.com members since 2008, commented: "Everyone knows them, these noble words that you can read and hear everywhere: 'High Class', 'Exclusive', 'Top-erotic'. We, a good-looking couple of academics in their forties, had to learn, however, that the reality is unfortunately extremely rare - until we discovered Castle Events. At our first party we had the impression that we had finally arrived. Already at check-in in one of the most beautiful boutique hotels in Berlin, we immediately realized that this event was 'different'. All these slogans were suddenly true! There were sensual ladies in splendid evening wear and designer shoes and styled men with 'black tie'. Highly educated people, who, in addition to their passion for eroticism, also care for other interests and also treat each other in a respectful manner after meeting in one of these magnificent hotels or historic castles. There is rightly talked about high class and exclusivity. Tastefully selected venues, the set-up and equipment of the CE team, the white leather armchairs, the great and super-erotic ladies and the Eyes Wide Shut-based ceremony - all create a very special atmosphere. "
S. and V., also Belgians, have joined the Swiss organization in 2015 and agree with this statement: "After several years in a relationship, most couples are looking for variety and new sparkling sex experiences. So we too. My wife and I both had sexual desires that we wanted to fulfill outside of our relationship. At the same time, switching to an open relationship was no option for us. In the search for a solution that suits us, we did not first consider visiting sex parties, as we were reminded of the typical biased clichés of late-forties in dingy swing clubs. Then we looked around for sophisticated erotic parties and landed at Castleevents. The thoroughly positive, sometimes exuberant, testimonials from participants of previous events finally cleared our doubts. What further distracted our concerns was the fact that CE, unlike other tour operators, has a strict approval procedure. It is not enough to be able to defy the light of day! The membership fee also represents a corresponding threshold. In the members area you can contact other registered participants. So we were able to get to know interesting people virtually almost one and a half years before the first party. An ideal transitional period. Since we realized that the partner exchange, unlike swinger parties, is not in the foreground. It's more about high-level interaction, exclusive venues, music, shows, great drinks and an exciting party. Respect for others is very important, as well as the importance attached to style, class and decency. These luxury events are always an unforgettable experience. The atmosphere is very relaxed and there are no expectations regarding sex. It's entirely up to you whether you just want to watch and enjoy or participate in the wild game. "
The impressive environment in which guests are received by Castleevents and the meticulously prepared setting of events is one thing, but the highlight is, of course, the ceremony itself. It begins after the exquisite dinner and follows the ritual known from book and film. The beginning of the actual evening is a little more spicy at CE than at the parties of the Belgian counterpart Deccadent. "The ladies, dressed in beautiful lingerie or topless, are brought to the center of the room and 'offered' to the gentlemen. It is always true that everything is possible, but nothing must happen. For example, it is perfectly fine to just watch the other, more active couples and enjoy the sight. You can also just dance or chat with other couples. The whole thing, however, takes place in a super-erotic and extremely stylish atmosphere. "S. and V. explain that they were active only at their third party:" It's about to immerse yourself in another world. To forget everyday life. Starting with the luxurious locations and the first-class support by the party team over the noble society and the appropriately selected attire of the participants up to the high point of the evening - the ceremony, which opens as ritual the transition into an erotic world. For us as a couple, the Castleevents parties provide the perfect setting for escaping the stresses of everyday life, leaving all the commitments behind, and delving into a mysterious world with like-minded people, away from all the usual conventions. "
The events are very international, in which the four Belgian members who spoke here agree. After the parties of Deccadent people from different countries say goodbye and at Castleevents the audience is even more international. A look at the CE website, where contributions from almost anywhere in the world find support, confirms that. "If there ever was any doubt that Castleevents represented the top class of the 'Eyes Wide Shut' parties, they will be featured in the Château de Busset in France washed away with champagne, "said a 45-year-old surgeon with his 41-year-old wife (doctor). Other experienced participants report that other initiators often offer "Eyes Wide Shut" elements, but rarely or never can ensure the entire adventure program. "Granted, almost € 260 annual fee and a price of more than € 1,000 per party - arrival and departure to or from the venue, purchase or rental of a costume, a Venetian mask and a cape not included - can not just be described as inexpensive, but a once-in-a-lifetime event, which has been every Castleevents feast to date, can not be put into such categories. The costs do not seem too high to us, considering what you get - and what quality that has! ", Said a couple in their thirties.
The Castleevents have been taking place in the top venues of Geneva, Paris and Mallorca for several years and will continue to improve in 2018, providing some sparkling surprises. After celebrating the absolute "Party of the Year" in glorious castles of England and Spain over the last few years, it was decided to create an absolutely stunning setting: one of the most beautiful castles in the world in one of the most beautiful European cities in the world, Florence. Castleevents will welcome their members for the most exclusive party in its history Libertin from around twenty countries. First, a luxurious candlelight barbecue in the courtyard of the castle, accompanied by atmospheric live music, then guests can retreat to their five-star, palazzo-style rooms, where they spend the first night. On Saturday afternoon you can relax in the luxurious swimming pool, in the fully equipped wellness area, or enjoy an additional booked treatment. Saturday night it's time: It's time for Eyes Wide Shut, with all the style, the class and the fame, according to the Swiss. A reporter for a spanish magazine summarized the offer as follows: "One of the things you have to do before you die". Very fitting.