Introduction
Castleevents has created a virtual and real experience with its exclusive community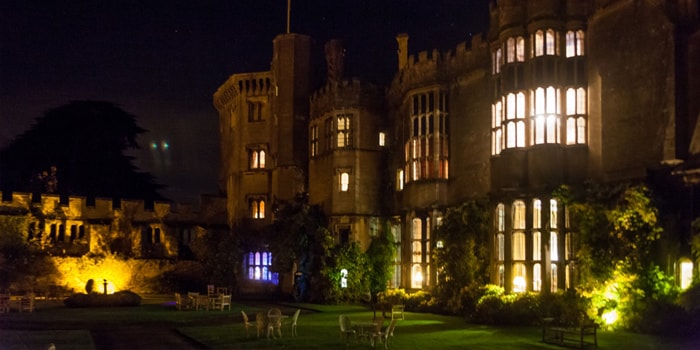 Only a few people have access to Castleevents' Eyes Wide Shut Parties. These exclusive members are allowed to immerse themselves in another world of fantasy and eroticism. At Castle Events, women and men have the opportunity to find like-minded people and break the barriers of today's social norms with them. A sensual combination of people of the same interests and a discreet exchange of experience in a mysterious atmosphere are the goal here. To ensure a high level of community, we carefully review all requests and then decide if membership is eligible or not. This helps to avoid tensions and unpleasant encounters and we preserve our exclusivity and protect our elite guests. At the ceremony, an important part of the legendary Eyes Wide Shut parties, the boundaries of reality and fantasy blur and make the dreams of valued visitors come true. This allows the most intimate thoughts to be lived out in a safe and unprejudiced atmosphere. There are new acquaintances, friendships and even relationships at various levels. Fantasy becomes reality and guests can break out of their everyday lives and finally enjoy the long-awaited freedom and live their dreams. Enjoyment with all senses under the highest security precautions and absolute anonymity are the highlight of the exclusive and luxurious events.
Anonymity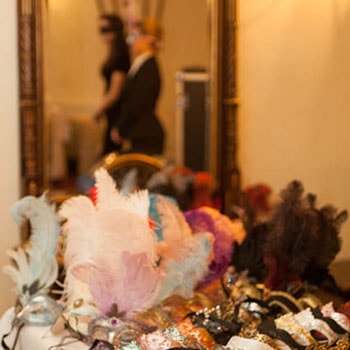 Since anonymity and security are important goods, these are highly traded at Castle Events. For this reason, the guests at the Eyes Wide Shut Parties are supported by our experienced security team around the clock. As a result, conflicts can be avoided even before they arise. Especially our female visitors are in favor of this presence, as they always feel that they are in good hands, respected and highly esteemed. In order to offer our guests the highest level of security not only during the events but also online, there are strict rules to follow when using our online portal. For example, it is not allowed to reveal his face on the profile photos. Profile pictures may only be uploaded in the masked state in order to preserve the anonymity of the guests. Each member can define their privacy preferences as they wish, allowing only certain people to access the private photos. Through the built-in contact function, the members can get to know each other virtually in advance and are thus better able to decide who has full and who has limited access to their online profile. Appreciation, discretion and respectful interaction with each other are promoted and maintained by this measure.
Contact suggestions
In order to make it easier for the members of Castle Events to contact each other, detailed profiles have been set up in which one can examine the respective interests. This not only allows guests to get to know each other online in advance, but also to fish out those interested with whom they have a mental agreement. The resulting acquaintances are particularly well suited to meet for the upcoming Eyes Wide Shut parties, where you can get to know each other more intensively. Especially for singles the online access is very important, since it is reserved for the ladies alone, to appear on the events alone. The gentlemen must appear in female accompaniment, which they can get to know, for example, via the internal online platform. The ways to contact them depend on member status, with premium members having the largest choice. Of course, a profile can be upgraded at any time to unlock additional features. Incidentally, this includes the free admission for men, on request also with several ladies, and some other special services. For example, premium members are characterized by an internal sign on the profile in virtual life and by an exclusive signet ring in the real world. In addition, they enjoy a champagne flatrate during the Eyes Wide Shut parties and receive other special services.
Security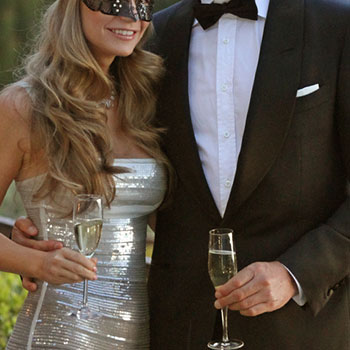 For the safety of the guests in the online area, the special encryption of the platform, which is constantly updated, while the security team ensures the security on site. The security experts are trained professionals who are constantly expanding their skills to further education. Close cooperation between the teams means that all security gaps can be closed and absolute discretion, anonymity and a safe atmosphere guaranteed. Protection from outsiders has created an oasis of well-being that allows our valued members to live their dreams undisturbed and away from strangers' glances and judgments. The continuous control ensures the highest safety standards, whereby special emphasis is placed on the well-being of the ladies. These may always feel safe and secure at the Eyes Wide Shut Parties. Bearing the handcrafted Venetian masks, which can be rented or purchased locally, also protects the identity of guests. This partial disguise is mandatory and not only anonymity, but creates a mysterious ambience on the individual events.